celebrating African creatives...
We'd love to hear from you
Do you have any questions about Africacomicade? Feel free to reach out to us and we would be happy to respond!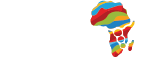 Africacomicade is a platform that brings together enthusiasts and digital creatives across the games, animation, comic, and movie industry in Africa via insightful events such as conventions, game jams and so much more.