celebrating African creatives...
Africacomicade Gamathon 2020 will be a virtual event due to the current pandemic. The game jam will last for 3 days and hold remotely across all participating countries. The theme of the game jam would be announced prior to the game jam kick off.
A couple of sessions from sponsors, mentors and industry leads would hold some days to the jam to help educate and inspire participants prior to the commencement. Mentors and industry leads would also be available to give guidance to participants throughout the game jam.
Commencement of Registration for Africacomicade Gamathon 2020
Monday 24th, August - Thursday 27th, August
Online sessions with Industry Leads, Sponsors and Partners
Game Jam Theme Announcement
Africacomicade Gamathon 2020 Kick-Off
Deadline for submissions (11:59 PM GMT+1)
Monday 31st, August - Friday 4th, September
Project Review and Grading by Judges, eSports competitions and virtual party!!
ALL TIMES ARE IN WEST AFRICAN TIME (WAT)
WELCOME TO AFRICACOMICADE GAMATHON 2020
Speaker : Oluwatosin Ogunyebi (Africacomicade)
THE VISION OF THE CREATIVE AFRICAN INDUSTRY
Speaker : Michael Oscar Esio (Africacomicade)
BUILDING A SUSTAINABLE INDIE STUDIO, GAMIFICATION AND EDTECH
Speaker : Karoliina Korppoo (10th Muse)
VIDEO GAMES IN AFRICA IS NOW!
Speaker : Douglas Ogeto (LudiqueWorks)
GAME THINKING & GAMES FOR SOCIAL CHANGE
Speaker : Roman Rackwitz (EngagingLab GmbH)
BECOMING A SUCCESSFUL GAME DEVELOPER IN AFRICA
Panelist : Dominique Yakan Brand (Kiro'o Games), Hugo Obi (Maliyo Games)
Moderator: Uchenna Okiya (DigitalThingszHut)
Speaker : Oluwatosin Ogunyebi (Africacomicade)
MAKING LEGAL DECISIONS AS A CREATIVE
Panelists : Stephen Pessenbacher, Chima Ngerem (Vicarious Visions)
Moderator: Stephen Ojo (SECRE8 HIVE)
EMERGING LANDSCAPE OF THE AFRICAN CREATIVE INDUSTRY
Speaker : Eyram Tawia (Leti Arts)
THE RELEVANCE OF GAMING INDUSTRY TO AFRICA
Speaker : George Acquah (OyaMedia Africa Inc)
FIRESIDE CHATS WITH CARRY1ST
Speakers : Boluwatife Omotayo (Carry1st), Sean Gotkin (Carry1st)
THE NEED FOR COLLABORATION IN THE GAMING INDUSTRY
Panelists : Rahma Jumanne Seleman (Enter Africa), Uche Orjinta (Rudimentary Alternative), Mouhamed Gaye (SENGAMES)
Speaker : Oluwatosin Ogunyebi (Africacomicade)
INTERCULTURAL STORYTELLING FOR GAMES DESIGN
Speaker : Isabelle Arvers (Isabelle Arvers)
Speaker : Xiao'an Li (Li & Ortega)
REALIZING THE DREAM OF AN AMBITIOUS AFRICA
Speaker : Vincent Forsman (Ambitious Africa)
FIRESIDE CHAT WITH PETER VESTERBACKA
Speaker : Peter Vesterbacka (Rovio)
GENDER INCLUSION AND DIVIDE IN THE GAMES INDUSTRY
Panelist : Allie Tsahey (Baddies in Tech), Sithe Ncumbe (Prosearium)
Moderator: Joy Ajayi (Magic Carpet Studios)
Speaker : Oluwatosin Ogunyebi (Africacomicade)
GAMES MARKETING & GAMING COMMUNITIES IN AFRICA
Speaker : Efemena Ipoko (AHA Games)
BUILDING A SPACE FOR FEMALE ESPORT ATHLETHES IN AFRICA
SPATIAL COMPUTING AND THE AR- CLOUD - THE NEXT WAVE OF COMPUTING IS HERE
Speaker : Rene Schulte (Valorem Reply)
JAMMING WITH FIREBASE A QUICK START GUIDE TO KICKSTART YOUR GAME
Speaker : Patrick Martin (Firebase)
BUILDBOX TRAINING SESSION
Speaker : Zack Griset (BuildBox)
FIRESIDE CHAT WITH HUMBLE GAMES
EXTENDED REALITY IN AFRICA'S CREATIVE INDUSTRY
Panelist : Eugene Ohu (Lagos Business School),
Andy Korshie - Sherrie (Nubian VR)
Moderator : Isiaq Gbadamosi (VRAR Association)
Speaker : Oluwatosin Ogunyebi (Africacomicade)
ASK ME ANYTHING SESSION WITH MASON LIEBERMAN
Speaker : Mason Lieberman
HOW I'M COPING WITH SELF-ISOLATION - GAME JAMS
Speaker : Michelle Chen (RMIT)
ASK ME ANYTHING SESSION (CONCEPT ART AND STORYTELLING)
Speaker : Natasha Skult (MiTale)
POSITIONING YOURSELF FOR VISIBILITY AND SUCCESS AS A GAME DEVELOPER
Speaker : Bambi Dang (FinestNinja)
SHOWING THE FUN: SIMPLE CHECKS FOR WORLD READABILITY
Speaker : Mata Haggis-Burridge
(Breda University of Applied Sciences)
TIPS AND TRICKS TO CREATING GAMES DURING A GAME JAM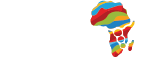 Africacomicade is a platform that brings together enthusiasts and digital creatives across the games, animation, comic, and movie industry in Africa via insightful events such as conventions, game jams and so much more.