celebrating African creatives...
According to Games Industry Africa,
Africa is the only region in the world with an increasing youth population and by 2050, the number of youths will increase by nearly 50%. Africa would have the largest number of young people who will be key to ensuring the gaming industry thrives.
AFRICACOMICADE
GAMATHON 2020
The game development industry in Africa has been buzzing for a couple of years now with African theme-based titles released by major development studios across the continent. With a large number of local indie developers working on various games independently without enough avenues to make these games published and commercially ready, there is a need to foster collaboration, creativity and productivity across the game development industry in Africa.
A GAME JAM FOR THE FUTURE
The major aim of this Pan African game jam is to foster collaboration, creativity and productivity among African game developers to create amazing games for both the local and international markets. This would be a platform to showcase the creative skills across Africa thereby creating opportunities for more youths involved in the gaming industry at large.
A GAME JAM LIKE NEVER BEFORE, A WEEK LONG COLLABORATION AMONG AFRICANS
About 10 Early Registrars got tickets to Gamescom , thanks to our sponsors Carry1st
Participants in Accra, Ghana, Game Jam center happening at Leti Arts studio gets Free doughnuts from Doughman Foods for the three days.
There shall be 15 scholarship opportunities for the Bluecrest CPED game design program to winners in the Jam and 15% off for any other course you want to apply for.
There is a cash prize of up to $6000 for winning teams in the Jam from our sponsor Humble Bundle , who are also extending the Black game developer fund of $15,000 to participants who have working games.
Developers using Buildbox stand chances to win various swags, freebies and One year Buildbox subscription Free.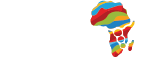 Africacomicade is a platform that brings together enthusiasts and digital creatives across the games, animation, comic, and movie industry in Africa via insightful events such as conventions, game jams and so much more.